Dolphin Dreams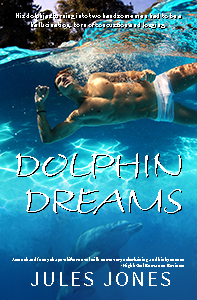 Martin's a sexual submissive, but he's nobody's doormat. So when he discovered that his boyfriend was already married, he told him to go. When it still hurt weeks later, a seaside break housesitting for a friend seemed just the thing to help him heal.
When he made friends with two dolphins, he was simply grateful for the pleasant company. He didn't expect to need their help when his small boat was caught in a storm. And he never expected them to ask for payment -- or what shape they'd be in when they did so...
His dolphins turning into two handsome men had to be a hallucination, born of concussion and longing. Not just handsome, but the sort of men he wanted -- dominant without being domineering, men who were secure enough to consider his needs as well as their own. Doms desperate for a sub who was a real partner, not just someone looking for a few days' fling. It couldn't be real, not when it was so much what he wanted.
But it was real. And now Martin has a brand new set of problems to worry about. Two men. Men who aren't quite men, who have problems of their own...
Length: 101,000 words
New edition self-published 2 November 2019. Available at Amazon in most countries, including Amazon US and Amazon UK, and links to many other retailers are at Books2Read.
First published as an ebook by Loose Id, 3 April 2007, 232 pages, ebook, ISBN: 978-1-59632-383-4. Loose Id edition out of print 7 May 2018. Sales of this edition qualified me for PAN status in the RWA.
Reviews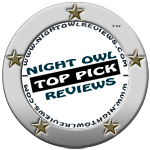 Night Owl Reviews: Top Pick. For a sweet and funny shape-shifter novel with some very entertaining and kinky scenes, go have some Dolphin Dreams. -- Nica
Fallen Angel Reviews: 4/5 Engage your mind and expand your horizons. Jules Jones has certainly expanded this readerís horizons. This is a great read! -- Hayley
The Romance Studio: 4/5 While I enjoyed every minute I spent reading this novel, I hope that the author has a few more Dolphin Dreams up her sleeve. -- Larissa Hayes