Reviews of Lord and Master
Joyfully Reviewed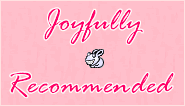 "I couldnít stop reading! Lord and Master isnít just about two hot men, itís about life, and the trials and tribulations that everyone has to go through. I loved getting a glimpse into the lives of Mark and Steven, and I couldnít stop smiling after I finished reading. Lord and Master should be read by anyone looking for a brilliant yaoi novel." -- Shannon
Literary Nymphs
"Jules Jones has done a fantastic job of bringing these characters to life and keeping the world they live in a believable one. ... This scorching tale is also sweet and full of emotionally intense moments that will keep readers riveted from beginning to end." -- Water Nymph
Fallen Angel Reviews
"Jules Jones created a fun and intricate story that holds the readers interest from the very beginning. ... Mark showed that if you truly love someone then no obstacle is to too difficult to overcome." -- Teresa
TwoLips Reviews
"Lord and Master is a wonderful romance. Both Mark and Steven are engaging characters that will draw you in with their struggle to make things work between them. Jules Jones wrote a great book dealing with the difficult issues of an inter-office relationship and where there is a significant age difference." -- Bella
Just Erotic Romance Reviews
"Lord And Master is a must for any M/M fan!" -- Elizabeth Marie
TCM Reviews
"With the endearing couple of Mark and Steven, Lord and Master is a must read for anyone who enjoys a heartwarming romance filled with intense passion." -- Shannon Frost
Elisa Rolle
"This is not a fastpace reading, you have to savor it: it's like a vintage wine and it will stay with you long after you have finished it."
Logophilos
"Iíd rate it 7/10 because Iím a picky bitch, but I would recommend it for anyone wanting a good read thatís not pure fluff, but not horribly angst-ridden either. Most enjoyable." -- Ann Somerville.
Mrs Giggles
Mrs G didn't like it. :-) But she did think other people might...